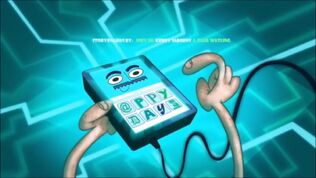 Maxum Brain makes a smart phone app, which turns into a popular trend in Splitsboro
Maxum Brain
Kitty Ko
Vana Glama
Eric's speech to Splitsboro about the Maxum Brain App: The Maxum Brain app may seem like a good idea, but is it really? Well, obviously, we have a problem in Splitsboro. He's coming at your houses, cleaning all your messes up. So you gotta hide your laundry, hide your dirt, cause he's gonna clean you! Is that what you want? For real? Well, I Don't!!
.
Ad blocker interference detected!
Wikia is a free-to-use site that makes money from advertising. We have a modified experience for viewers using ad blockers

Wikia is not accessible if you've made further modifications. Remove the custom ad blocker rule(s) and the page will load as expected.