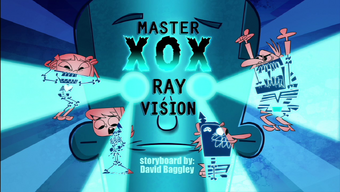 Eric tries some contact lenses.
Eric's new contact lenses turn out to be evil.
Eric Needles
Trevor Troublemeyer
Master XOX
Suporting Roles
Edit
Vana Glama
Kitty Ko
Pamplemoose
Dr McCone
Guest Characters (from Scaredy Squirrel)
Edit
Scaredy (cameo) (Kitty)
Dave (cameo) (Trevor)
Sally (cameo) (Vana)
Minor Roles
Edit
When Eric uses the new vision, he sees Vana, Kitty and Trevor as Scaredy, Dave and Sally from "Scaredy Squirrel." This is due to both shows being made by Nelvana.
The title is based off the term x-ray vision.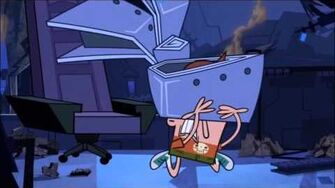 Ad blocker interference detected!
Wikia is a free-to-use site that makes money from advertising. We have a modified experience for viewers using ad blockers

Wikia is not accessible if you've made further modifications. Remove the custom ad blocker rule(s) and the page will load as expected.