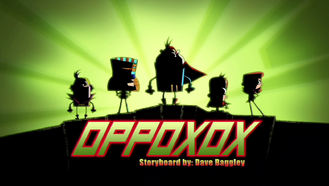 Master XOX wants to be a good guy.
Master XOX turns into a good guy and Splitsboro goes haywire.
Main Roles
Edit
Master XOX
Eric Needles
Trevor Troublemeyer
Kitty Ko
Vana Glama
Supporting Roles
Edit
Pamplemoose
Mayor Swift
Brute Brutal
Xenior XOX
Minor Roles
Edit
Savanah Glama (cameo)
Joshua Sideburns (cameo)
Uni-Cyclops (non-speaking cameo)
The Boogey Man
Arachni-Thumb (non-speaking cameo)
Drilliam Shakesphere (non-speaking cameo)
Man Maid (non-speaking cameo)
Entrepreneuronator (non-speaking cameo)
Kid Ruthless (non-speaking cameo)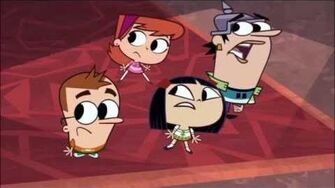 Ad blocker interference detected!
Wikia is a free-to-use site that makes money from advertising. We have a modified experience for viewers using ad blockers

Wikia is not accessible if you've made further modifications. Remove the custom ad blocker rule(s) and the page will load as expected.