Eric and Trevor go for a ride in the new Maxum mobile.
Main Roles
Edit
Suporting Roles
Edit
The moral of the episode is to read instructions carefully.
The ending is gruesome as it has Trevor blasting Eric and everyone else. This could lead to Trevor getting arrested and suspended from the Sidekick Academy.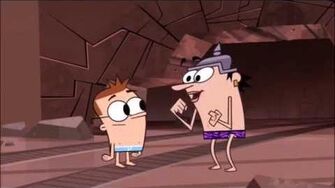 Ad blocker interference detected!
Wikia is a free-to-use site that makes money from advertising. We have a modified experience for viewers using ad blockers

Wikia is not accessible if you've made further modifications. Remove the custom ad blocker rule(s) and the page will load as expected.