This article or section is a stub, which means that this article needs some more information. You can help by expanding it.
---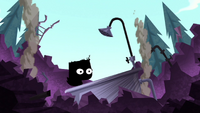 Heat Ray vision. X-Ray vision. This heroic stuff is kinda tricky.
This page needs cleanup.
This page needs maitenance. You can help by improving the page's grammar and sentence structure or fix the article layout to bring it to a higher standard of article quality.
See the Manual of Style for how articles should be organized. Remove this template when finished.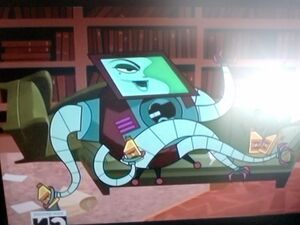 SASS-C is a robot who lives in Computown, an area within Splitsboro only for robots, never any humans. Maxum Brain met her after leaving the Maxum Mansion due to Eric's messyness with peanut butter. She, like the other Computown residents despise humans but she doesn't mind Eric or Trevor most likely because there both slobs. She constantly tormented Maxum Brain by using her weapons on him, after Maxum Brain, Eric and Trevor escape Computown, she appeared in the mansion saying that she got kick out of Computown after having Brain as a roommate/traitor.
Her name comes from the word, "sassy" meaning lively, bold, full of spirit and cheeky.
It is unknown what happened to SASS-C after the episode. It is most likely Eric and Trevor had peanut butter on her, causing her to explode to pieces.
Ad blocker interference detected!
Wikia is a free-to-use site that makes money from advertising. We have a modified experience for viewers using ad blockers

Wikia is not accessible if you've made further modifications. Remove the custom ad blocker rule(s) and the page will load as expected.