Shopping Spree

(124-24a)




CAN. Airdate:

February 5th, 2011

U.S. Airdate:

July 15th, 2011

Producer(s)

Micheal Decsi

Director(s)

Joey So

Storyboard Artist(s)

No information

Writer(s)

No information

Antogonist(s)

Supers-R-Us Security
Eric's shirt rips and he doesn't have any extras so Maxum Mom and Eric decide to go shopping.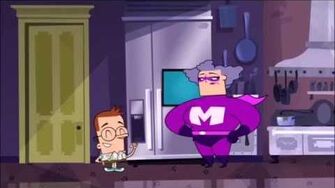 Ad blocker interference detected!
Wikia is a free-to-use site that makes money from advertising. We have a modified experience for viewers using ad blockers

Wikia is not accessible if you've made further modifications. Remove the custom ad blocker rule(s) and the page will load as expected.