The Spark is Gone

(124-24b)




CAN. Airdate:

February 5th, 2011

U.S. Airdate:

July 15th, 2011

Producer(s)

Micheal Decsi

Director(s)

Joey So

Storyboard Artist(s)

No information

Writer(s)

No information

Antogonist(s)

None
Eric and Trevor get stuck with Static Clint on Shadow a Super Day.
Eric Needles
Static Clint
Trevor Troublemeyer
Vana Glama
Kitty Ko
Uni-Cyclops
Mayor Swift
Pamplemoose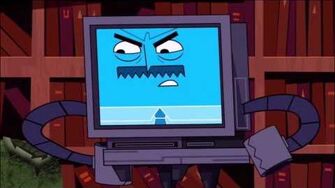 Ad blocker interference detected!
Wikia is a free-to-use site that makes money from advertising. We have a modified experience for viewers using ad blockers

Wikia is not accessible if you've made further modifications. Remove the custom ad blocker rule(s) and the page will load as expected.