The Superest Day of the Year (201-27b)



CAN. Airdate

October 8, 2011

USA Airdate

No information

Producer

Micheal Décsi

Director

Joey So

Storyboard Artist

Kerry Sargent

Writer

Richard Clark

Antagonists

Previous episode

Next episode
This article or section is a stub, which means that this article needs some more information. You can help by expanding it.
---
Eric experiences his first parade on Hurray for Splitsbooro Day, which makes him realize that's dangerous.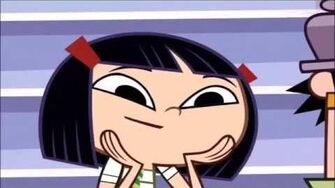 Ad blocker interference detected!
Wikia is a free-to-use site that makes money from advertising. We have a modified experience for viewers using ad blockers

Wikia is not accessible if you've made further modifications. Remove the custom ad blocker rule(s) and the page will load as expected.