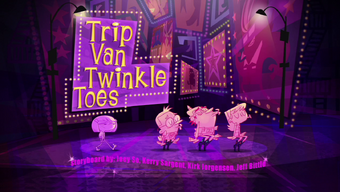 A dancing supervillain enslaves the town with his evil dancing shoes and it's up to Kitty to save them all.
Cast
Main Roles
Supporting Roles
Minor Roles
Galery
Trivia
This episode reveals Kitty has two left feet.
Kitty and Mandy's Relationship remains a temporary truce.
During the dance scene make some steps popular of Thriller from Michael Jackson and Gangnam Style from PSY.
Video